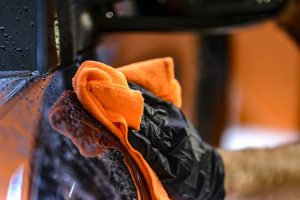 We have witnessed an ambulance pulling up to a neighbour's house and our local mentally ill chemsex addict being taken away on a stretcher. He had an oxygen mask on, with the paramedics in full PPE. It reminded us of the bubonic plague. Then with full sirens the ambulance took him away to hospital. He had continued to hook up with a string of men day and night. Chemsex users are particularly at risk as Meth destroys the lining of the lungs.
With the threat of death you would think the gay ill health sector would have a clear message: to give up hooking up during this pandemic. But some of their PrEP ambassadors, our community "heroes", just can't give up the feeble woke virtue signalling and are triggered with the concept of "telling gay men what to do". As always they seek to give "options" and "harm reduction" strategies to those gay men they perceived to be unable to control their sexual urges and hook up. The toolbox of tragedy COVID-19 special edition has arrived.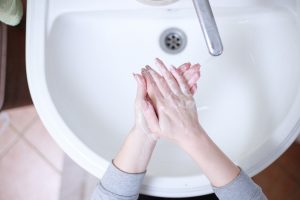 As with the HIV prevention toolbox, the toolbox of tragedy COVID-19 special edition is based on trust and communication and nothing to do with common sense, responsibility, morality or decency. It's a laugh out loud moment revealing starkly the nonsense these so called "experts" have peddled over the past 20 years.
So here's the long list of "harm reduction" strategies they suggest to "minimise" your risk
sex with someone who hasn't had close proximity contact with anyone for 5 days
someone who isn't showing symptoms, a cough, fever etc
neither party has not touched any COVID contaminated surfaces in 5 days
they travel to your house on foot, avoiding public transport or taxis
they have observed social distancing en route and not touched any surfaces
sex with someone who has observed all the "harm reduction" rules
have a shower before and after sex
don't have sex in public places like toilets
take disinfectant wipes and wipe everything on your journey
hook up with someone who lives alone and isn't a key worker
don't hook up with over 60s or the more vulnerable who have to shield
greet your partner with hand gel or straight to the bathroom and wash your hands
disinfect all surfaces after sex
in the bedroom just get on with it, there's nothing you can do to reduce the risk
have a good time, and maybe that will help you to abstain longer in the future
hook up with the same person again who is respecting the rules
sex with "trusted" and "honest" "fuck buddies" you know are respecting the rules
this isn't a permission to do this
Draw your own conclusions on this, its utterly bonkers. However remember these so called gay health "experts" have peddled crackpot strategies like these for the past 20 years. A time which has seen HIV infections rocket up, due to their undermining and refusal to promote the use of condoms and consistently favouring a "toolbox" risk reduction strategy instead. This is why we call them the gay ill health unprofessionals.
UPDATE 13/8/2020 This week the gay ill health sector and their woke doctors give legitimacy to this "risk reduction" strategy and by the response on twitter have completely destroyed themselves as legitimate sources of advice, information and guidance. Additional information was to wear masks during sex. Sex in position where you wouldn't have to kiss ie. doggy style. Sex through a glory hole. The list goes on. Strangely they say limit your partners, how very 1980s! Whatever happened to no slut shaming? Times do change.